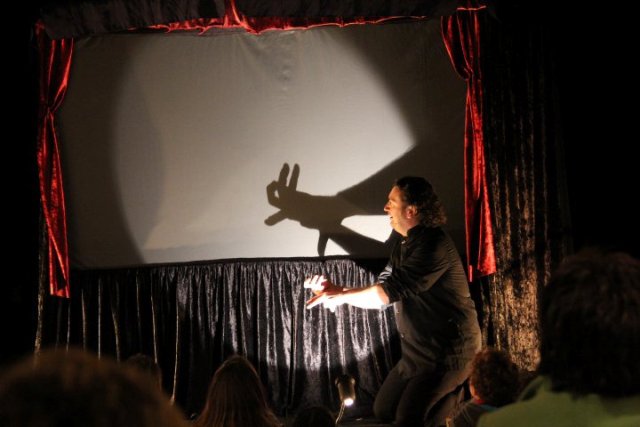 "A LA SOMBRITA, teatro de "pocas" luces", was born as a company of puppets founded in 2000 by Jose-Diego Ramírez, specializing in shadow theater. In these years has made seven productions of shadow Theatre (La Señorita Ofelia 2001, Sol y Sombra 2005, Historias Asombrosas 2006, El Príncipe que no sabía jugar 2007, El Fabricante de Sombras 2008, El Patito Feo 2009 y Cuentos de Pocas Luces 2011) and several lighting design work and construction to other companies, providing courses for professionals of Shadow Theatre and  Lighting for puppets. In January 2009 opened the first Shadow Theatre venue in Andalusia: Salita Pocas Luces,

organized since the

MITSol Muestra Internacional de Titiriteros solistas , Festival del Títere "Ciudad del Sol". This year will celebrate its fourth edition with the opening of new installations of the Salita Pocas Luces, at the Centro Comercial "LAS TORRES" in Écija –Sevilla-.

A la sombrita is member of:

· UNIMA Andalucía. Unión Internacional de la Marioneta

· ACTA, Asociación de empresas de Artes Escénicas de Andalucía.

· ASSITEJ-ESPAÑA. Asociación de Teatro para la Infancia y la Juventud.

· GECA. Gestores Culturales de Andalucía.