(Karim Dakroub at a presentation of his work at MIT in July 2022)
From 14 to 18 November 2022
The Museu Internacional de Titelles a Catalunya – Teia Moner, MIT (The International Puppet Museum of Catalonia – Teia Moner),  the If Barcelona festival and the magazine Titeresante / Puppetring / Putxinel·li are jointly organising this course by the great Lebanese master Karim Dakroub in the town of Palau-Solità i Plegamans, 25 km from Barcelona, in the Vallès Occidental region. It is a five-minute drive from Caldes de Montbui, a famous thermal centre as far back as Roman times. The course runs from Monday 14 to Friday 18 November 2022.
The course offers specialised training with a psychosocial model based on puppets for monitors, social animators, artists or puppeteers interested in working in refugee camps or with migrant populations with problems or trauma related to violence and harassment.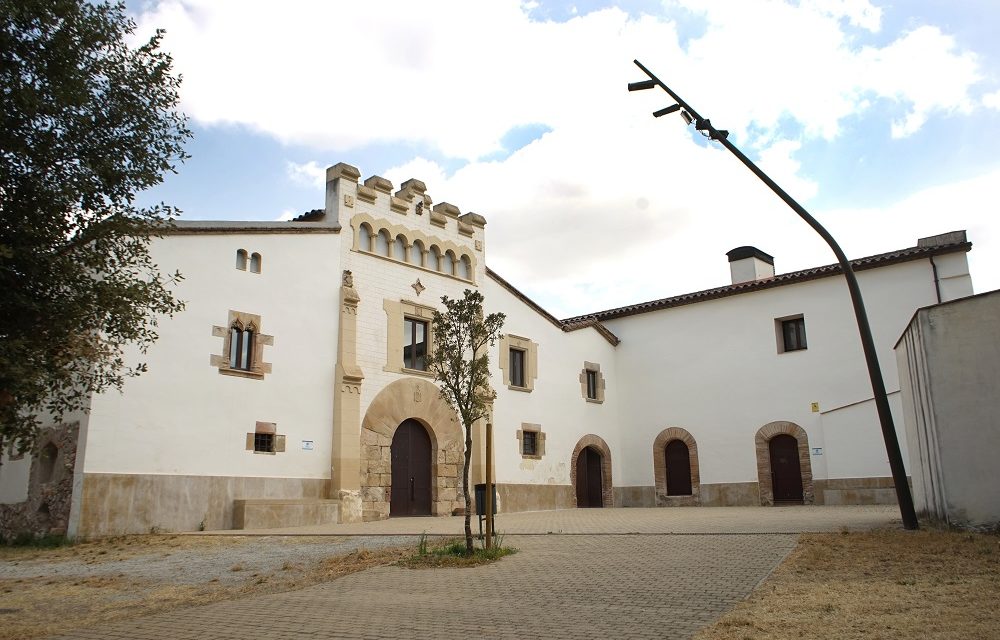 Short description:
Training on puppetry as medium of expression and communication with children, adults, and families. With focussing on trauma related to wars and displacement.
Background: 
After many years of using applied puppetry with vulnerable populations, such as refugees and victims of military actions in the Middle East, the trainer developed a structured model of intervention, as well as a training program on puppetry, as a medium of expression and communication for activists (social workers, psychologists, artists), allowing them to work with refugees and displaced people. This model is based on a psychosocial approach aimed at strengthening the resilience of the final beneficiaries.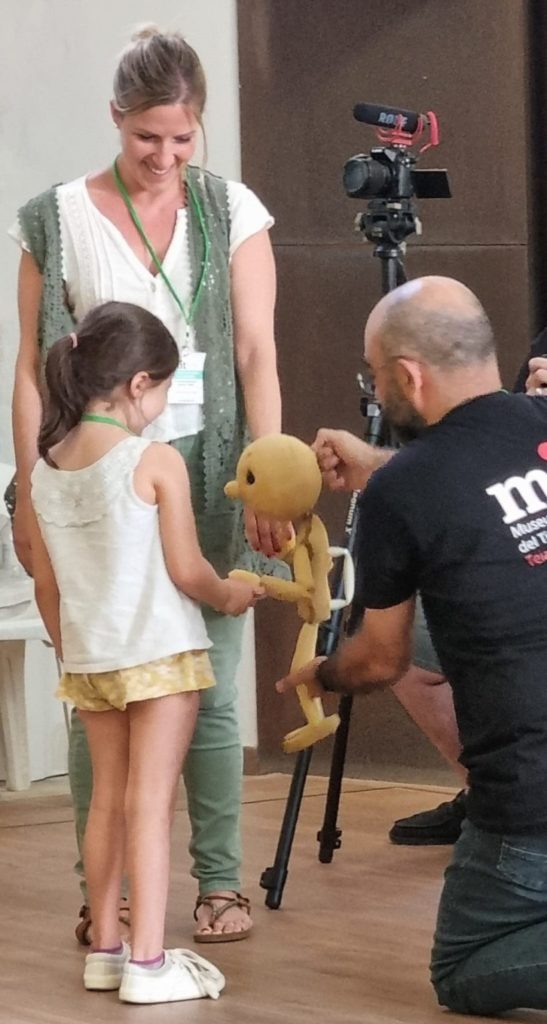 Participants: 
Visual artists, puppeteers, psychologists, teachers, social workers, who needs new skills to work in psychosocial context.
Language:
French and  English. With translation  to Spanish
Duration and Period of Implementation:
5 days training / 5 hours per day for 15 participants. From 14 to 18 November 2022 From 16h to 21h
25 hours of training recognised by the Department of Education of the Generalitat de Catalunya. All certificates are processed through the Department of Education whether or not you have worked as a teacher.
Place:
Museo Internacional del Títere a Cataluña – Teia Moner Can Falguera c/ Can Mas, 1-3 08184 Palau-Solità i Plegamans
Where to stay:
For those who are not from Barcelona, we offer a list of hotels and residences in Caldes de Montbui 5 minutes away, by car or bus, from Palau-Solità i Plegamans (go to the end of the article).
Cost of the course:
180 euros. Registration before 1 October 2022:: 150 euros 15% discount for Unima and CIATRE members See here the support offered by Spanish Unima Federation to its members
Save place and pre-registration forms:
– en Castellano – en Catalán – in english
Payment will be made from 15 September.
Organised by: 
Museu Internacional del Titella a Cataluña, the la Biennial If Barcelona  and the magazine Titeresante / Puppetring / Putxinel·li 
For further information, please contact:
– ifbarcelona.info@gmail.com  – contacte@mitmuseudetitelles.com – Tel: +34 659 454 879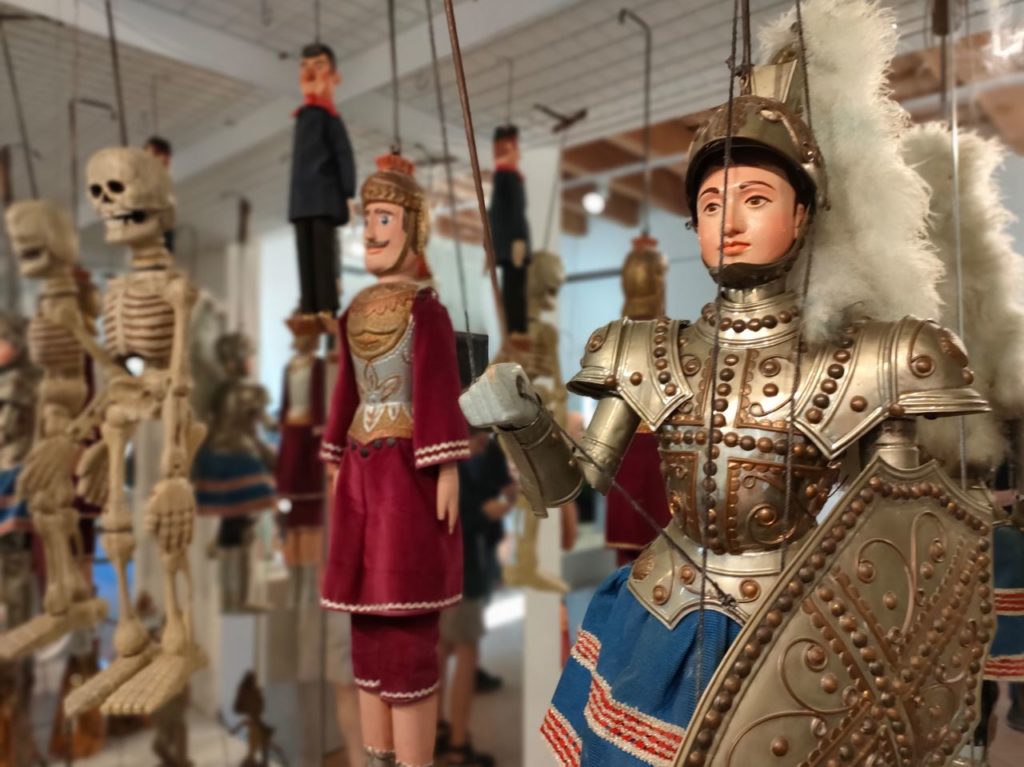 Training overview:: 
The proposed training program covers five days of training using different Art Therapy methods and creative mediums such as drama, puppets, drawing, story writing and storytelling with focussing on puppetry. There will be sequencing in the projection elements from an artistic medium to another, to ensure the best expression in a secure environment.
This training leads the participants to a personal experience indispensable for them to practice this method with final beneficiaries. It will focus on self-care and improving the body image as well as reinforce the individual and collective resilience in the face of the different challenges and traumas (especially issues related to displacement settings).
Outputs: 
Every participant will be aware of the psychological power of the puppetry on children and adults through a personal experience and a theoretical background.
Every participant will make his/her own puppet using different material and will be able to conduct a puppet making workshop as a projection tool. This puppet will be a good psychological support even after the end of the workshop. It can provide a symbolic and metaphoric support as a "transitional object". (The previews psychological knowledge and experience of the participants is important to improve this skill)
Every participant will make a small story and participate in creating small scenes with puppets, using indirect mediums to express frustrations, anxieties, and daily preoccupations. And will be able to apply with others.
The workshop will provide all participants with a secure space for free expression and debriefing.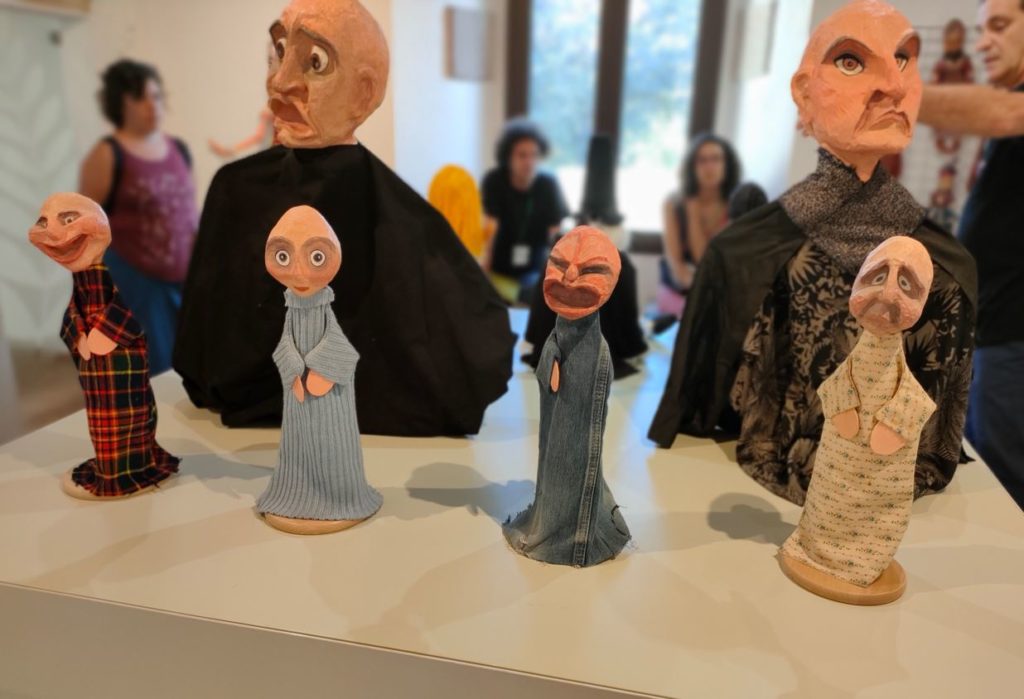 Theoretical background and approach:
Puppetry is distinguished by its ability to transform thoughts, fears, and desires into creative activity, and to facilitate symbolic transformation of internal conflicts to enable the individuals to deal more effectively with reality. The creation and animation of puppets initiate a transitional process a bridge between the lost past, the unstable present and the blurred future. In this process, the puppet plays the emotional role of the transitional object described by Donald Winnicott (2005). Puppetry helps people to travel to the dramatic reality of nostalgia, then return safely to the daily reality of refugee status. The return is safe because this process sets clear and tangible boundaries between imagination and reality, between nostalgic yesterday and here and now. These limits can be controlled in space through the miniatures of people and places, and in time by setting the timing of the travel in the imagination by the puppet manipulation. What happens in the dramatic reality is a symbolic transformation process.
The trainer will use different methods of Art Therapy and puppet therapy. Some activities are created by the trainer himself. With taking in consideration the EPR approach (Embodiment-Projection-Role), yet the trainers will adapt his approach regarding the psychological situation of the participants, the cultures, and traditions as well as the host environment.
NB: the trainer can decide on the field to cancel or to change one or more activity depending on the dynamics and participants interaction among the group and with the training modules.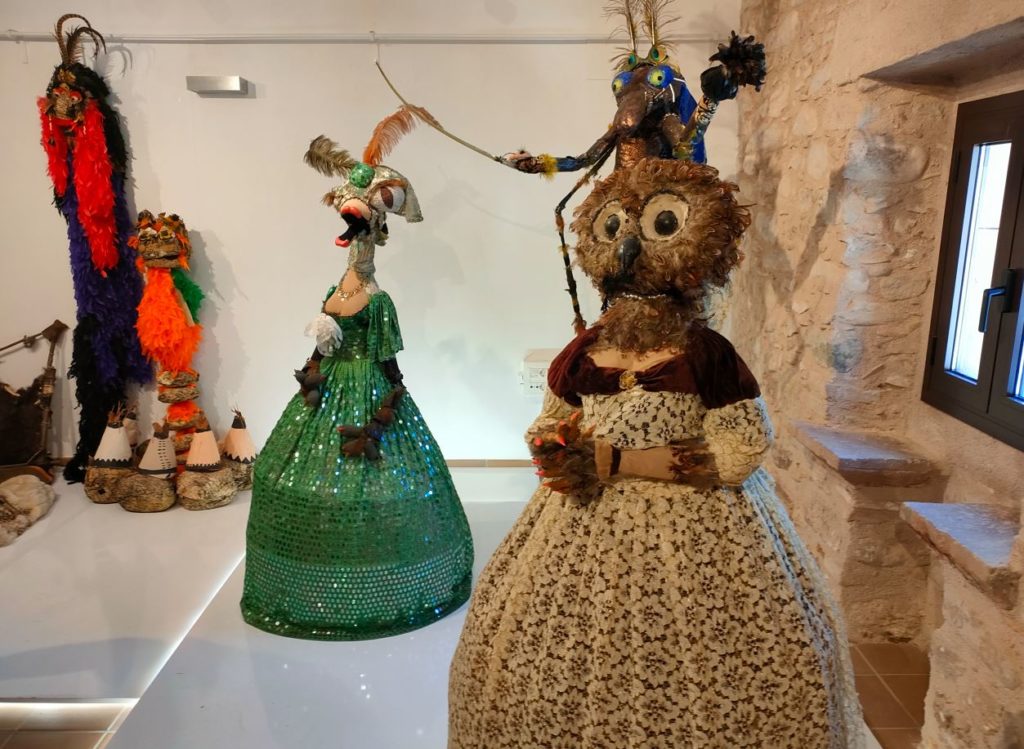 Mediums, and creative activities:
Storytelling: narrative arts are very important to communicate ideas and messages. In the training we will encourage participants to use storytelling technics with puppetry.
Ice braking movement exercises. soft movement exercises to develop the relation with their bodies, the bodies of the others, and relation with space
Movement activities focussing on 5 senses to stimulate imagination and to attend affective memory. Based on different methods of actors prepare (K. Stanislavsky, A. Boal….)
Puppet making activity: sculpture, painting, cloths, accessories, and character details… with using different material, especially recycled material. Then, each participant defines the identity of the puppet, and animates it with adding voice, movement, words, and role.
The puppeteer in Motion: an approach created by K. Dakroub according to various methods of teaching puppetry. The puppeteer himself should take a step back to the background so he would become invisible. the starting point of animating a puppet is not the technical concepts, but thoughts and consciousness as well as the awareness of the puppeteer for his body which is related to his emotion.
Houses and stories. Each participant imagines and makes a house, in which his puppet will be able to live. They define the name and the identity of the house, create the story of every house, they share stories in small subgroups, and they create scenarios from collective stories.
Staging the stories with puppets/ Dramatization. Every group of participants plays the common story
6-part story method. The 6PSM provides a skeleton (main character, task, obstacles etc…) which drives a narrative forward and provides a linked sequence. This is the case even for the participants whose ability to construct a personal narrative is grossly diminished or fragmented. They will be able to describe their own experience and then reflect on it without being caught up in it. (Dent-Brown & Wang, 2006).
This metaphorical, ambiguous method is useful to generate material which is not purely concrete but has some emotional content.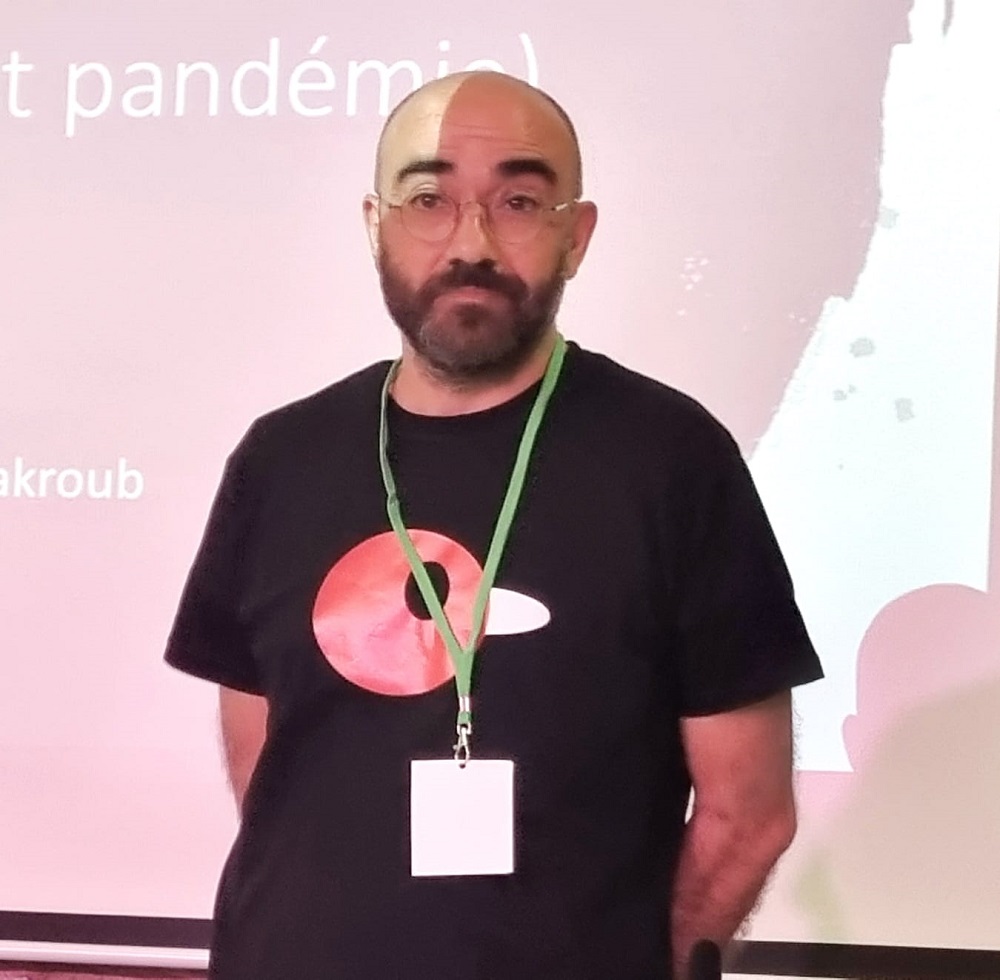 The trainer: 
Karim DAKROUB, PhD, is a theatre director, puppeteer, clinical psychologist/psychotherapist, and a psychosocial consultant. He graduated from St. Petersburg Theatre Academy and other universities and is currently a professor at the Lebanese University. As a founder and president of KHAYAL Association for Arts and Education, he designed and managed several cultural, social, and psychosocial projects, and worked with various local and international organizations. His puppet theatre plays were staged in many festivals around the world. He worked as a psychosocial expert and a trainer as response on different wars and crisis of the middle east.
Some suggestions: 
It is suggested that participants bring from home anything they would like to get rid of: – old shoes – kitchen equipment – old clothes – buttons – Accessories: hats, glasses, old jewellery… In short, anything you can think of.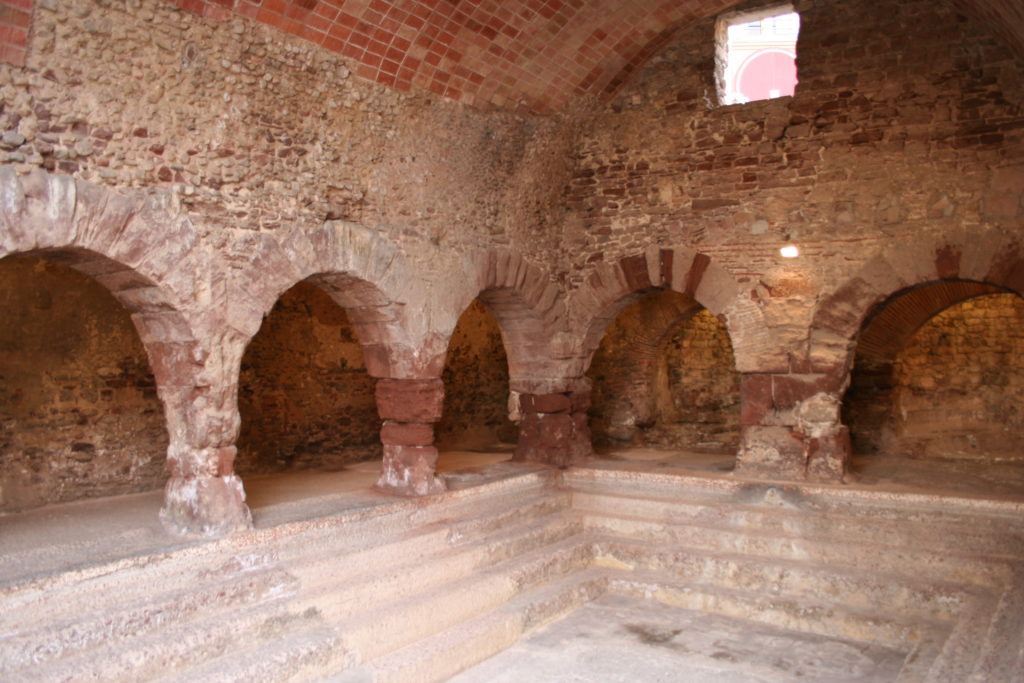 HOTELS
PALAU-SOLITÀ I PLEGAMANS
CALDES DE MONTBUI
Villa Mont (house with 4 bedrooms)
More information about hotels in Caldes de Montbui  here
 MOLLET DEL VALLÈS
B&B Hotel Barcelona Mollet (is 10 minutes away. By car or bus)