We publish with a lot of pleasure the text written by Eduardo di Mauro for the International Day of Puppetry, that Secretary General of UNIMA, Jacques Trudeau sent to all the puppeteer world. In this article we offer (in English and French at the same page) the presentation of Jacques Trudeau , the biographical text written by Daniel Di Mauro, son of Edfuardo di Mauro, and finally the text of the great Argentine Maestro.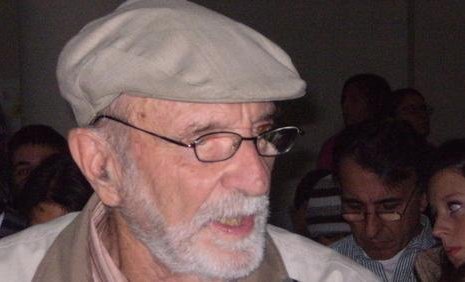 Eduardo di Mauro
To all the UNIMA Centres around the world
Dear friends,
At the occasion of the World Puppetry Day 2014, that we will be celebrated on March 21st, you will find below  the International Message of the Argentine Master Eduardo Di Mauro, currently living in Venezuela. This very  nice and profound message is preceded by a presentation of the author written by his son Daniel, deeply  involved himself in the teaching and promotion of our art. I invite you to read it and send it to all your members  and medias of communication of your city, province and country. I sincerely thank Master Di Mauro for  accepting the UNIMA's invitation.
This UNIMA Message is the first one written by a Latin American and serves as an introduction to the  important Meeting of all the UNIMA Councilors which will take place in Varadero – Cuba, from April 22nd to 24th.
The limit date for the registration is March 20th 2014. For more information, please consult the following  special website at: http://www.unimacuba2014.info
All my friendship !
Jacques Trudeau
UNIMA Secretary General
_______________________________________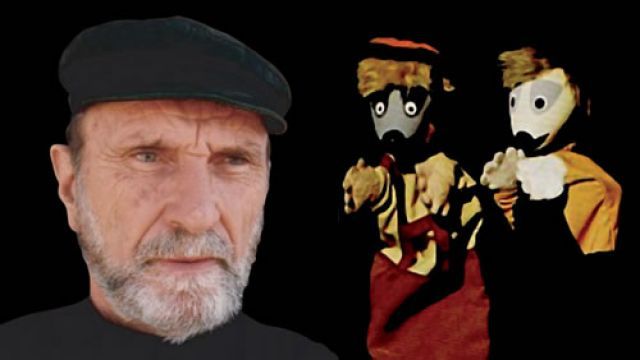 Eduardo Di Mauro
(born April 1928, Cordoba, Argentina)
His story is intimately bound up with that of his non-identical twin brother, Hector Di Mauro, in that both conceived a passion for the world of puppetry which they developed together, and with their wives, respectively Laura de Rokha and Rachel Venturini, through their company  La Pareja (The Pair). Initially their inspiration came from the great puppeteers who had generated an important dramaturgy for puppets, among them Javier Villafañe, Pedro Ramos, César López O'Cón.
The contribution of the Di Mauro brothers was the demonstration of how, with organization, goodwill and perseverance, it was possible to transform a more or less bohemian, amateur activity into a serious profession of prosperity and status. They took part in the world festival of 1960 in Bucharest (Romania), and won third prize among dozens of companies from all over the world. This recognition resulted in a tour of the Socialist countries, where they could see at close quarters the advantages of the permanent theatres. This made Eduardo determined to open similar spaces for puppets, based on criteria of social service, able to obtain state support for the purpose of systematizing the delivery of services, and thus giving birth to fixed places of work  in, for example, Tucumán, Misiones, Mar del Plata, Tunja, Bogotá, Barinas, Guanare, Mérida, San Cristóbal  and Guanare.
One could fill a book with lists of all their prizes and awards, but  Eduardo's  lasting importance comes from his ability to translate his thoughts into actions, communicating his ideas with vehemence, supporting his colleagues in their plans, filling rooms with excited children who worked tirelessly, always prioritising the  under-privileged, and disseminating his ideas and actions throughout the world in forums and conferences. His company, TEMPO, and the Latin-American Institute of the Puppet, now directed by Maritza Peña, are  based in Guanare and may well serve as models for the world of puppetry. On the façade of the building is  written: "For the artist culture is a service, for the State an obligation, and for the people an inalienable right". I consider that these premises are what has always kept burning the fires of passion and love for the puppet.
Daniel Di Mauro
Trans. P. Francis 2014
International Message from Master Eduardo Di Mauro
for the World Puppetry Day 2014
The puppet draws its origins from one of the most primitive and original forms of art: the play, not the representation of the sacred, as it was sometimes understood. Puppetry is born from a genre of performance that is objective, spontaneous, transparent, naturally becoming increasingly complex as it has adopted various forms and contents.
Due to its transgressive nature, the puppet has been feared and persecuted by kings, emperors, emirates, czars and every other kind of abusive power, since this character of wood and cloth, however lovable and picturesque, is at the same time the carrier of a keen talent for condemnation and criticism, able to use sarcasm, irony and humour with talent, rhythm and biting effect.
Perhaps the period in life when we best identify with this age-old art is adolescence, because that is when young people are carriers of this same energy embroidered with a certain passionate irresponsibility, reacting with the same ardour to whatever they admire, judge or criticize. Perhaps that explains why it's the young who take a stand and aim their darts at the worldwide media who turn the essential into the banal and make excuses for the worthless.
For many decades our theatre has dedicated a good part of its efforts to the teenagers, promulgating themes that interest them, encouraging them to use puppets to express what moves and concerns them. So of course they themselves bring up taboo subjects like violence, the Mafia, alcoholism, corruption, child pregnancy, loneliness and others which they confront with candour and irreverence.
Puppetry is able, and should be able, to inspire their creativity, through reading, study, research and experiment with new forms, in a search for beauty and harmony in their productions, never forgetting that their relationship with puppet theatre must involve compromise
Speaking of  compromise , a word of many meanings and definitions, I am reminded of our responsibility to understand our real place in the world, what is our position when faced with the multiple examples of the abuse of power in the heart of today's society – who are today's kings, where the emperors, the sheikhs. Today they are not to be found seated on a throne adorned with finely wrought precious stones, they prefer to be where nobody can see them distinctly. They possess means of communication which they can reveal or conceal at their pleasure. This kind of king is a thing of a thousand heads, it is neo-liberalism corrupted and savage; these czars, they are the multi-national corporations which inflate their profits and their power, but care nothing about the destruction of the planet and the destruction of lives.
Puppeteers of the whole world, let us confront cruelty, inequality and injustice. Using the infinite variety of techniques and aesthetics to give form to that most expressive of personalities – the puppet – and endowing it with the most fiery language, let us denounce them and demonstrate to them with an  admonitory finger how these young people, branded as lacking in ambition, are striving for the development of a better, more humane world.
Eduardo di Mauro
2014
Teatro Tempo
Venezuela
_______________________________________
Journée Mondiale de la Marionnette 2014: message écrit par Eduardo di Mauro
Nous publions avec plaisir (en français et en anglais dans la même page) le texte écrit par Eduardo di Mauro pour la Journée Internationale de la Marionnette, que le secrétaire général de l'UNIMA, Jacques Trudeau, a envoyé à tout le monde marionnettiste. Dans cet article, nous vous proposons la présentation de Jacques Trudeau, le texte biographique écrit par Daniel Di Mauro, fils de Eduardo di Mauro, et enfin le texte du grand maestro argentin.
À tous les Centres UNIMA de par le monde
Chers amis,
À l'occasion de la Journée mondiale de la marionnette 2014, qui sera célébrée le 21 mars, vous trouverez ci- après le Message international du grand Maître argentin Eduardo Di Mauro vivant actuellement au Venezuela. Ce message très beau et profond est précédé d'une présentation de l'auteur, écrite par son fils Daniel, lui- même très engagé dans l'enseignement et la promotion de notre art. Je vous invite à en prendre  connaissance et à le faire parvenir à tous vos membres et médias de communication de votre ville, province et pays. Je remercie sincèrement Maître Di Mauro d'avoir accepté l'invitation de l'UNIMA.
Ce Message est le premier écrit par un latino américain et sert d'introduction à l'importante Réunion de tous  les Conseillers UNIMA qui aura lieu du 22 au 24 avril à Varadero – Cuba. La date limite pour l'inscription est le 20 mars 2014. Pour plus d'information, consultez, s'il vous plaît, le site  internet spécial suivant:  http://www.unimacuba2014.info
Toute mon amitié !
Jacques Trudeau
Secrétaire Général de l'UNIMA
Eduardo Di Mauro
(avril 1928 Cordoba, Argentine
Son histoire est intimement liée à celle de son frère jumeau Hector Di Mauro, par le fait que tous deux aient senti une passion pour le monde de la marionnette et qu'ensemble ils ont développé cette dévotion, avec chacun leur épouse, Laura de Rokha et Rachel Venturini, à l'intérieur du théâtre La Pareja, inspirés initialement par les grands marionnettistes qui ont généré une importante dramaturgie pour les marionnettes, comme Javier Villafañe, Pedro  Ramos, César López O`Cón, entre autres.
L'apport des frères Di Mauro, fut de montrer comment, avec organisation, volonté et constance, on pouvait transformer une activité que l'on pratique par goût de façon bohémienne, en une profession digne, sérieuse et prospère. Ils ont participé en 1960 au festival mondial UNIMA à Bucarest (Roumanie), gagnant le troisième  prix devant des dizaines de compagnies européennes et mondiales. Cette récompense leur a permis de faire  une tournée des pays de l'orbite socialiste, où ils ont pu connaître de près le confort des théâtres permanent.
Ce fut la passion d'Eduardo, ouvrir des espaces permanents pour les marionnettes où travailler avec des critères de service social, exigeant de l'état son appui dans le but de systématiser le service social et ainsi naquirent des endroits de travail permanents à Tucumán, Misiones, Mar del Plata, Tunja, Bogotá, Barinas, Guanare, Mérida, San Cristóbal et plusieurs autres.
Il faudrait tout un livre pour énumérer tous ces prix et reconnaissances, mais son importance vient du fait qu'il  a toujours concrétisé sa pensée en actions, enseignant avec véhémence ses idées, appuyant ses  collègues dans leurs propositions, peuplant les salles d'enfants lesquels travaillaient sans relâche, mettant  l'accent sur les secteurs les moins favorisés et défendant ses idées et sa démarche dans le monde entier à travers les forums et les rencontres internationales.
Le théâtre TEMPO, de Guanare et l'Institut Latino américain de la Marionnette, actuellement dirigés par sa compagne Maritza Peña, sont ses œuvres qui peuvent servir aux marionnettistes du monde comme modèle à suivre. Sur la façade de l'édifice il est écrit: "Pour l'artiste, la culture est un service, pour l'État, une obligation  de l'offrir et pour le peuple, un droit inaliénable" et je considère que ces prémices sont celles qui ont maintenu  toujours vivant le feu de cet amour et cette passion pour la marionnette.
Daniel Di Mauro
La marionnette tire son origine d'une des formes les plus primitives et originales de l'art: soit le jeu et non de la représentation du sacré comme on l'entend parfois. Elle naît du jeu désintéressé, spontané, transparent, lequel naturellement se complexifie, adoptant plusieurs formes et contenus. La marionnette, due à sa nature transgressive, a été crainte et persécutée par les rois, les empereurs, les émirs, les tsars ou toute autre forme abusive du pouvoir, car ce personnage de chiffon et de bois, aimable et pittoresque est porteur également d'un talent aiguisé pour la condamnation et la critique, utilisant le sarcasme, l'ironie et l'humour avec habileté, rythmique et mordant.
Peut-être que la période de la vie qui pourrait le mieux s'identifier à cet art millénaire c'est l'adolescence, car en effet les jeunes sont porteurs de cette même énergie garnie d'une certaine passionnante irresponsabilité et réagissent avec la même fougue à ce qu'ils aiment, jugent ou critiquent. Serait-ce pour cela que c'est la jeunesse que visent, avec prédilection, les campagnes médiatiques universelles qui banalisent l'essentiel et font l'apologie des anti-valeurs.
Depuis plusieurs décades, notre théâtre a dédié une bonne partie de ses efforts aux adolescents, promulguant des thématiques qui les intéressent et les enjoignant  à utiliser les marionnettes pour exprimer tout ce qui les affecte et les touche. Il surgit donc du fond d'eux-mêmes, des thèmes tabous comme la violence, la mafia, l'alcoolisme, la corruption, la grossesse précoce, la solitude et plusieurs autres qu'ils abordent avec candeur et irrévérence.
Les marionnettistes peuvent et doivent élever leur créativité au moyen de la lecture, l'étude, la recherche et l'expérimentation des nouvelles formes cherchant la beauté et l'harmonie dans leur narration scénique, n'oubliant jamais que leur relation au théâtre de marionnettes inclut le compromis.
Parlant de  compromis, mot au vaste sens et à plusieurs définitions, je me réfère à notre responsabilité de comprendre quelle est notre véritable place dans le monde et quelle est notre position face aux multiples cas d'abus de pouvoir au sein de la société actuelle – quels sont les rois d'aujourd'hui – les émirs, les cheikhs ? Aujourd'hui ils ne sont désormais plus assis sur un trône ostensible décoré de pierres précieuses finement taillées.
Aujourd'hui ils préfèrent se retrouver où personne ne les voit distinctement. Ils possèdent des moyens de communication qu'ils exhibent ou cachent selon leur volonté. Ce roi à mille têtes c'est le néolibéralisme corrompu et sauvage, ces tsars, ce sont les grandes corporations multinationales, qui en plus d'augmenter leur profit et leur pouvoir, se foutent de détruire la planète et de détruire la vie.
Marionnettistes du monde entier, allons affronter la cruauté, l'inégalité et l'injustice, utilisant la variété infinie de techniques et d'esthétiques pour donner corps à la personnalité la plus expressive de la marionnette et en y ajoutant aussi une parole incendiaire, allons dénoncer et montrer, d'un doigt bien saillant, comment les jeunes, ceux qu'eux-mêmes considèrent sans ambition, comment ces jeunes travaillent au véritable développement pour un monde plus humain, un monde meilleur.
Eduardo Di Mauro
2014
Teatro TEMPO
Venezuela